Patricia Fortini Brown bio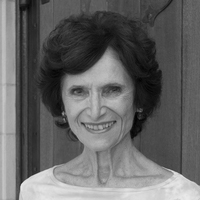 Patricia Fortini Brown, formerly chair of the Department of Art and Archaeology (1999–2005), taught Italian Renaissance art at Princeton since 1983 and retired in 2010. Venice and its empire, from the late Middle Ages through the early modern period, has been the primary site of her scholarly research, with a focus on how works of art and architecture can materialize and sum up significant aspects of the culture in which they were produced.
Brown's research has been supported by a number of fellowships including a Fulbright grant, a Guggenheim Fellowship, a Rome Prize at the American Academy in Rome, a Folger Shakespeare Library Fellowship, and Delmas grants for research in Venice. She has lectured widely, and her books have received a number of awards: Venetian Narrative Painting in the Age of Carpaccio was a finalist for the Premio "Salotto Veneto 89" (1989); Venice & Antiquity was awarded the Phyllis Goodhart Gordon Book Prize (Renaissance Society of America, 1998) and was a finalist for the Charles Rufus Morey Prize (College Art Association, 1999); Private Lives in Renaissance Venicewas also a finalist for the Charles Rufus Morey Prize (2005) and the Premio Salimbeni per La Storia e la Critica d'Arte (2006).
Brown was Slade Professor of Fine Arts at the University of Cambridge (2001), president of the Renaissance Society of America (2000–2), and a member of the Board of Advisors for the Center for Advanced Study in the Visual Arts (2004–7). Named Italian American Woman of the Year by the Museo Italo Americano, San Francisco (1992), she was elected a corresponding fellow of the Ateneo Veneto di Scienze, Lettere ed Arti (2010) and awarded the Serena Medal in Italian Studies by the British Academy (2011). Brown currently serves on the board of trustees of Save Venice.
Prof. Brown is currently working on two books. The first is The Venetian Bride: Feudal Tradition and Civic Values in the Most Serene Republic, a microhistory of the marriage of a Friulian nobleman and the daughter of a Venetian patrician. The second is a larger project, tentatively entitled Venice Outside Venice, a book on the artistic and cultural geography of the Venetian empire​.