Eleni Sophocleous bio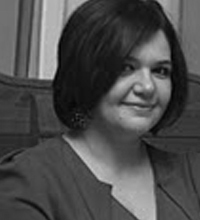 Mrs. Eleni Sophocleous is the Managing Coordinator of STARC. She holds an MA in International Political Economy from the University of Warwick, UK and a BA in Politics from the University of Leicester, UK. She joint STARC in 2013 and since then she has been responsible for the management of 17 research projects. Eleni is also a member of the Research and Innovation Management and Support Office (RIMS) of CyI. 
She had worked as a Project Manager for international and national projects relating to the development of educational and vocational training programmes for the past ten years. Eleni acquires extensive experience in identifying funding opportunities from international, national and local institutions, initiating project ideas, forming project networks, preparing project proposals, as well as coordinating and monitoring the implementation of projects.As the Grants Unit Manager of First Elements Euroconsultants Ltd for over 4 years, Eleni was responsible for the management of several European projects two of which received an award of excellence for the quality of their results by the Lifelong Learning Programme in Cyprus in 2010 and 2011. Eleni has also worked as the Coordinator for the Education Portfolio of the United Nations Development Programme (UNDP ACT) in Cyprus and served as a focal point for 28 educational projects. Furthermore, she has developed her project management skills through her involvement in the project implementation of International and National NGOs.