Carmen Gonzalez Gutierrez-Bio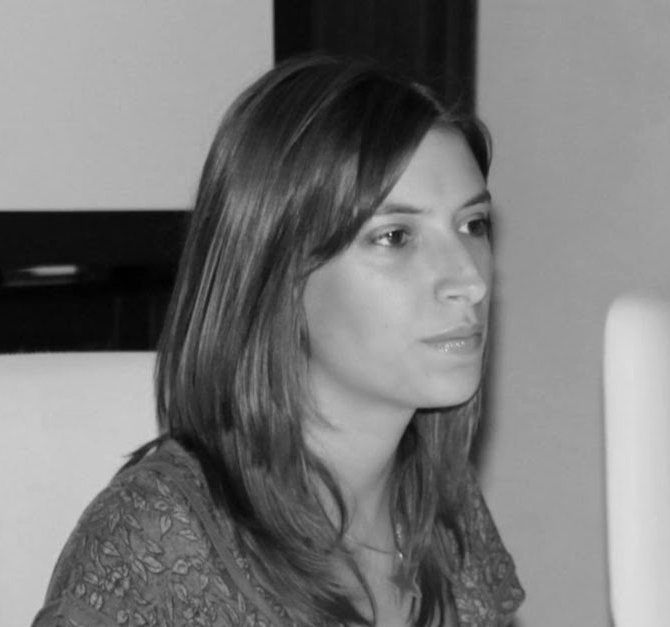 Dr. Carmen González Gutiérrez (Córdoba, 1985) belongs to "Sisifo" Research Group (University of Cordoba, Spain). She is International PhD in Archaeology; M.A in Archaeology and Heritage, and B.A in History at the University of Córdoba. Her formation has been also completed thanks to multiple short research stays in national and international institutions, such as the Université Lumière Lyon II, the Technische Universität Berlin, or the DAI in Madrid. Her latest research actions have taken place at the University of Bamberg, thanks to a postdoctoral fellowship awarded by the DAAD.
Her general research interest is focused in the role of religious spaces as active and diachronic urban agents, and in how they influenced the conformation and evolution of cities, their landscape and their meanings. This has been first tested Córdoba, where analyzing former medieval mosques has demonstrated that this line of research is as fruitful as needed for understanding contemporary settlements, and for finding common roots, substrates and connections with present realities. Right now, C. González is continuing to develop these actions at the University of Bamberg, focusing on Madinat al-Zahra. Presided by archaeology, and facing new methodologies and standpoints, this research is also covering severe lacks in national and international studies, providing the current research panorama with a global and integral vision of mosques in the urban scene, and completing and updating the "Islamic city" concept, shaking the traditional key arguments and offering very attractive methodological innovations suitable to be applied to other territories.